A message from Roland and Winona...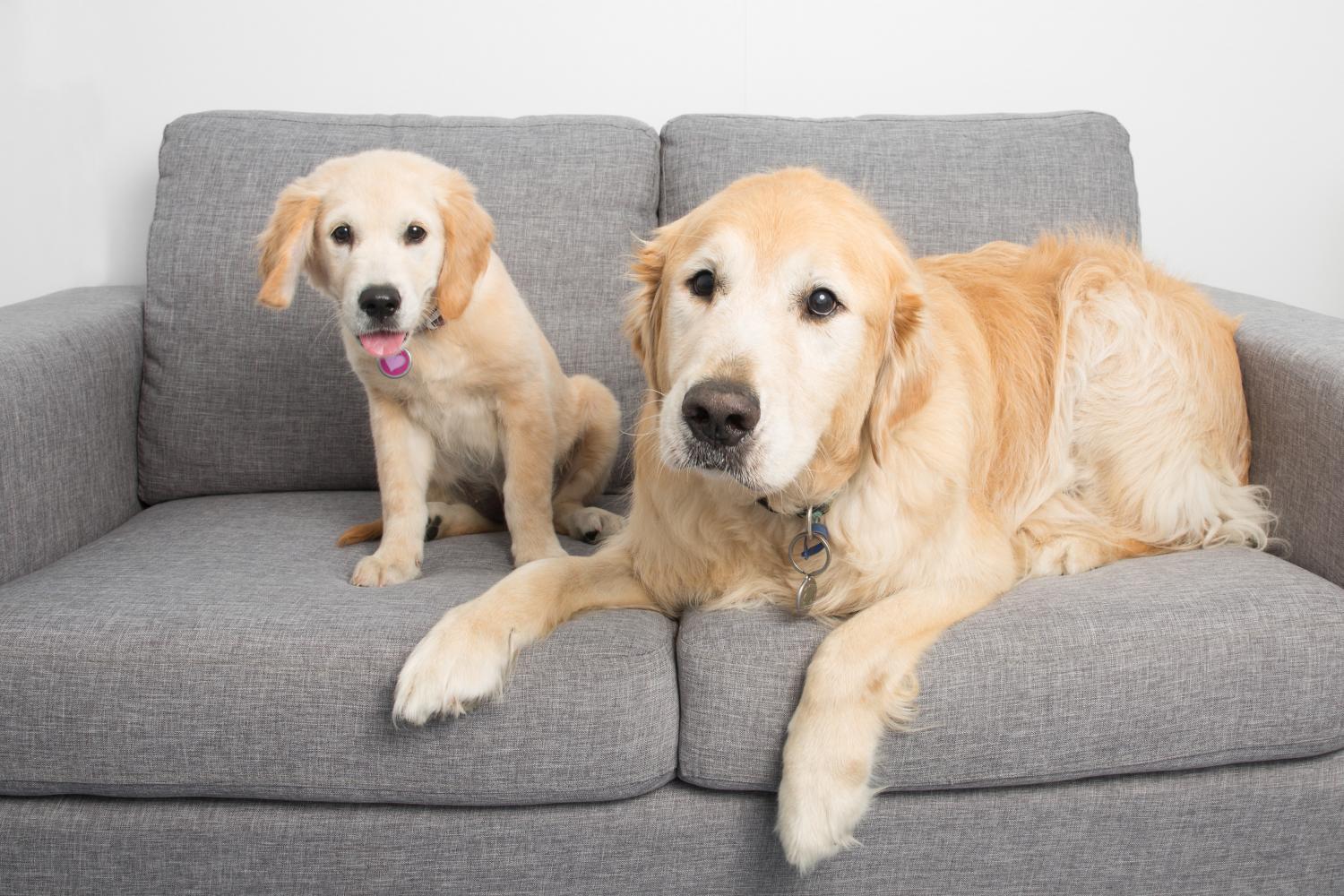 We are a family-owned companion animal practice based on the northside of Brisbane and are looking forward to meeting you and your pets! Our surgery includes the benefits of a modern, professional veterinary practice with the caring, personalised service that you may expect from your local family doctor.
Drs Bernie and Megan Bredhauer took ownership of Northgate Vet Surgery back in 2003; and have worked hard to serve the pets of Northgate and beyond with personal and professional care. The surgery has recently moved across the road to its own new location at 98 Ridge Street on the corner of Northgate Road and Ridge Street. Its new home was the original general store for the area dating back to the late 1800s/early 1900s and we are very proud of its heritage and history.
At Northgate Vets, we believe in the best in patient care, comfort and safety; and we really understand the importance of your pet to you and your family. You can rely on us to help you when you need us, to be there to enjoy the great times and to support you in the tough times. Pets are a journey; and we can guide you along the way to make yours rewarding and fulfilling and one of the best experiences of your life.
Our Services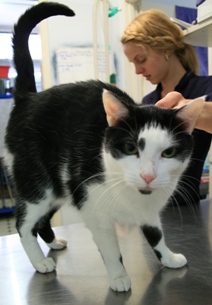 At Northgate Veterinary Surgery, we offer the pets of Inner North Brisbane a wide range of veterinary services including: preventative health programmes, modern diagnostics, medical therapies, surgical procedures and dentistry, for dogs, cats, small mammals, wildlife, birds and reptiles.
We pride ourselves on a commitment to providing the best medical care for your pets, whilst treating them and you with care and compassion.
Contact and Staff details
Opening Hours
Monday to Friday 8.00am - 6.30pm
*Admissions from 8:00am, Vet consultation by appointment from 8:30am

Saturday 8.00am - 12.00 noon
Closed on Sundays and Public Holidays.
Easter Opening Hours
Thursday 14th April - 8:00am - 6:30pm
Good Friday 15th April - CLOSED
Easter Saturday 16th April - CLOSED
Easter Sunday 17th April - CLOSED
Easter Monday 18th April - CLOSED
Tuesday 19th April - 8:00am - 6:30pm
Practice Location
98 Ridge Street, Northgate, Brisbane, Queensland, 4013
corner of Northgate Road and Ridge Street
(Client parking at rear)
​Northgate Vet Phone : 3266 9992
Email: reception@northgatevet.com.au
Our Vets At Northgate Vet :
Dr Bernie Bredhauer BVSc (Hons)
Dr Megan Bredhauer BVSc (Hons) PhD
Dr Emma Chester BVSc (Hons)
Dr Claire Fu BVSc
Dr Cherry Chan BVSc (Hons)

Sister Practice: St Vincents Vets
Boutique Sister practice NOW OPEN at 84 St Vincents Road Virginia; serving pets of Banyo, Virginia, Nudgee and beyond! Located On St Vincents Road, Virginia. St Vincents Vets Phone is 3177 1299.
Click here to go to the St Vincents Vets Website

Facebook Posts
Visit us on Facebook
Location Map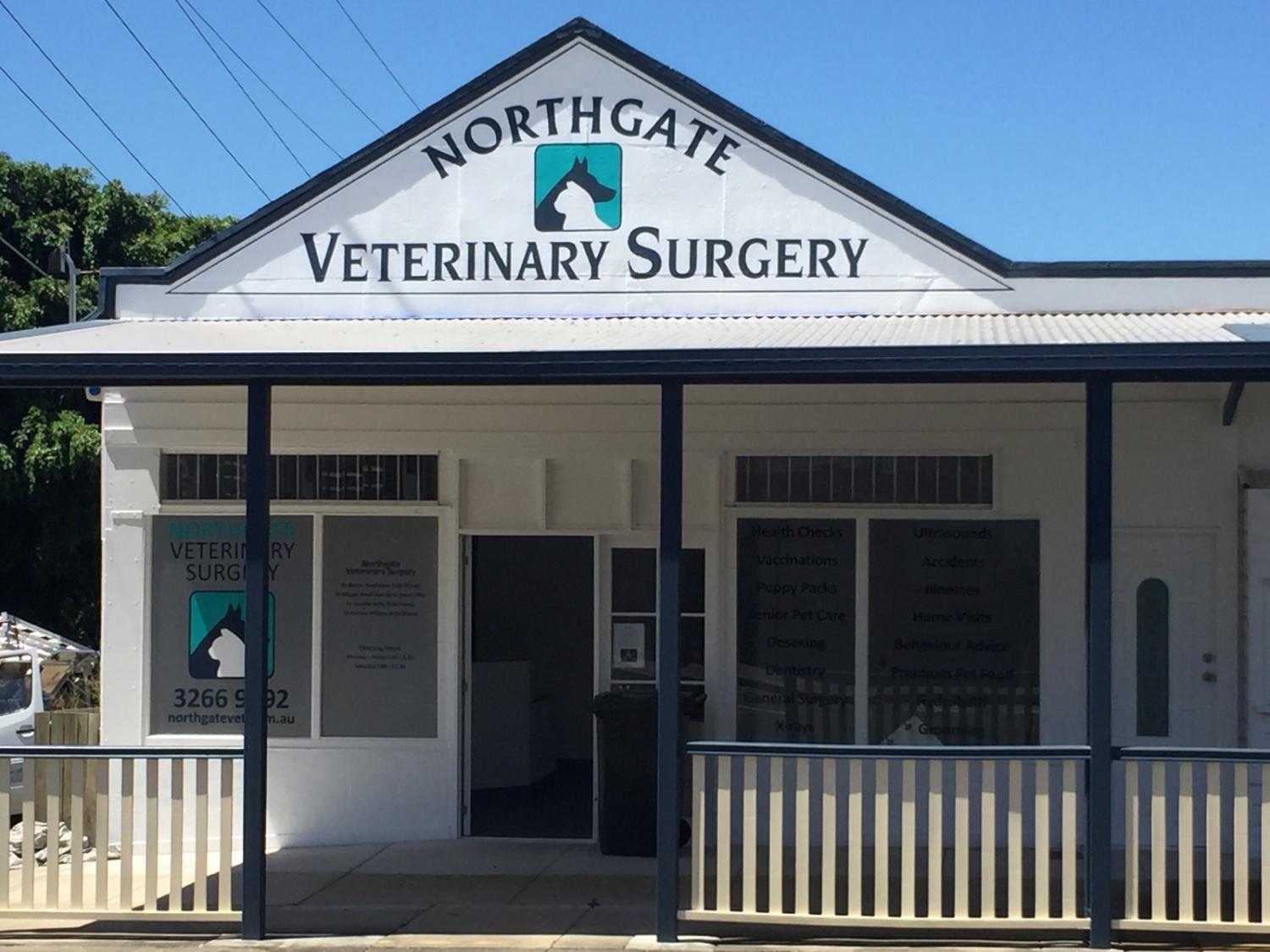 Client Carpark
Our clients may use secure off street parking in our very own carpark next door to the clinic, accessed off Northgate Road.